News Details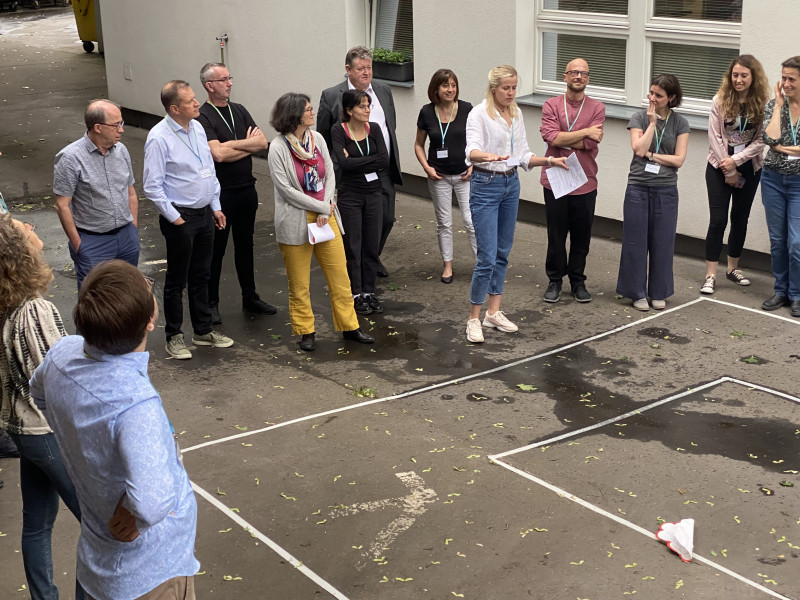 2023-07-10
Navigating collaboration: Introducing PLUS change
Over the course of four years, PLUS Change will develop strategies to transform land use by prioritizing societal well-being, climate goals, and biodiversity conservation. Funded by Horizon Europe, the initiative brings together 23 institutions from across the European Union, United Kingdom, and Switzerland.
To understand the complex nature of land management PLUS Change combines various disciplines such as social sciences, humanities, and performing arts supported by land-use modelling and participatory scenarios. By working with planning authorities and regional development agencies, the project involves numerous stakeholders and practice cases. To identify alternative land uses and needs that consider these multiple perspectives, PLUS change is committed to upholding democratic, ethical, and equitable principles.
To ensure the integration of various perspectives within the project, Guido Caniglia and Marina Knickel from the KLI are leading a work package focused on facilitating transdisciplinary integration as a mutual learning process in PLUS change. The work package has four main tasks: fostering reflexive learning within the project, supporting integration into and from practice cases, as well as ethics, equity and justice in project activities and outcomes. During the project kick-off in Prague in June, Knickel and Caniglia lead a workshop to introduce the work package to project partners. They began building a shared vision, a 'roadmap' for PLUS Change, establishing a safe environment to navigate integration processes that incorporate diverse voices and needs.
At the end of the project, PLUS Change will provide a planning toolkit with modelling tools, serious games, and engagement methods. These tools, along with policy recommendations at national and EU levels, aim to bridge gaps in sustainability research and drive behavioural and policy change. We are excited about the potential of PLUS Change to address the complex challenges of land management and to foster interdisciplinary collaboration, inclusivity, and responsible research practice.